Tracy Lilly, Northern California's  Preferred sharpener.
Pictured here at Long Beach, California hair show.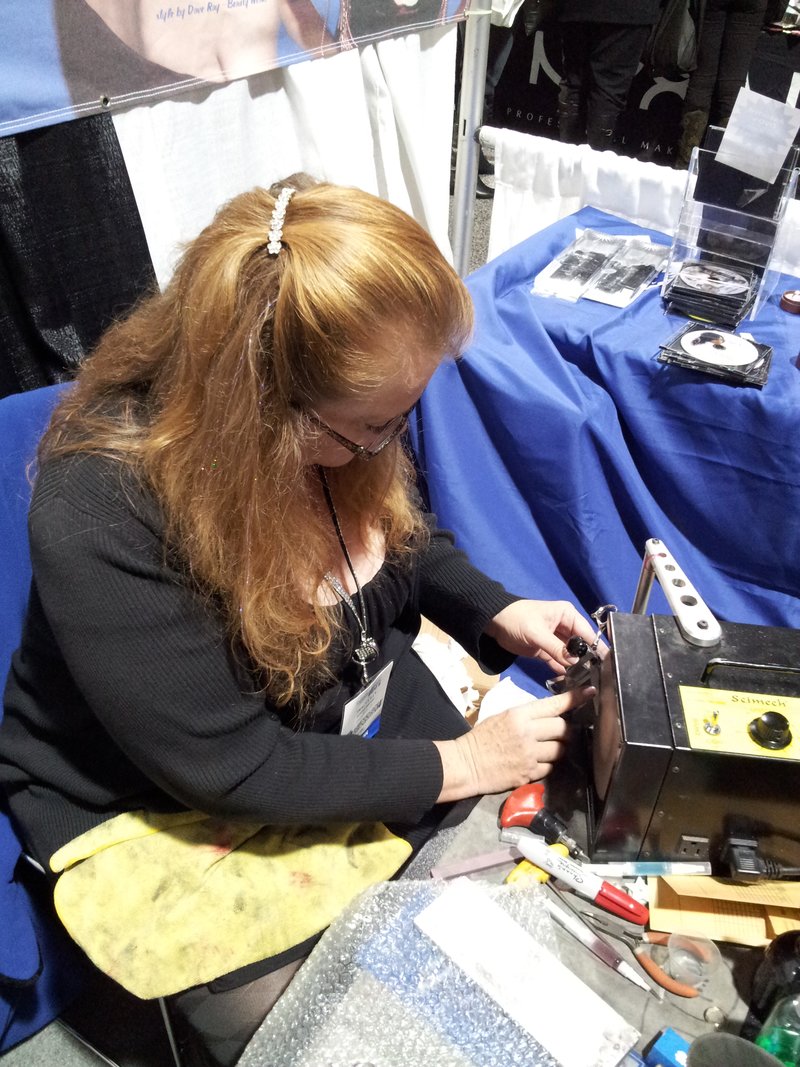 Sharpening at your salon
.
If you are in northern California or western Washington state, call to set up an in salon sharpening.
Loaner shears are provided, so no one will be empty handed during sharpening.
702-505-3590
Sharpening by Mail.
Wrap shears in protective wrap such as bubble wrap, newspaper or a protective case.

We advise using a padded mailer envelope, available at the post office. The cost of mailing them generally runs about $2.50
Enclose a money order or personal check, in the amount of $30.00 for each shear.  Be sure to include all current information as well as your contact Information.

Enclose any special concerns or care needed for your scissors.

The $30.00 fee includes your return postage.

Your shears will be sharpened and sent back promptly.  Usual turnaround time is one week.
Mail to:
Tracy Lilly
Shear Convenience
15001 35th Ave. W 
#25-102
Lynnwood, WA 98087
Feel free to call with any questions. 
702/505-3590
Hours of Operation
Mon-Fri: 9-5pm
Sat: 10-4pm
Sun: Closed
702/505-3590